Private colleges in Malaysia has shown significant improvements in their standards and quality, based on the rating system by Malaysian Quality Education System (MyQuest).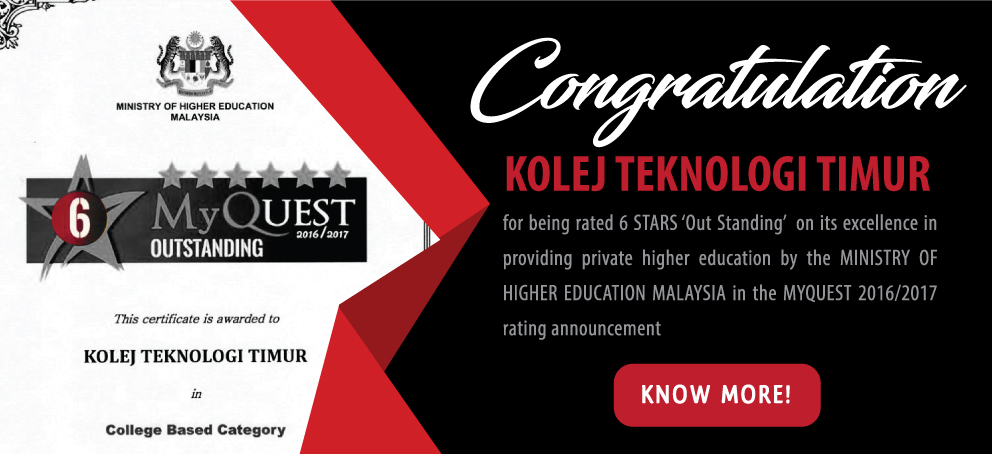 According to MyQuest, there is an increase of 27 per cent in the number of private colleges achieving ratings from four to six stars ever since the system was introduced in 2011. A total of 15 private colleges received a six-star rating while 63 colleges received a five-star rating, the system revealed. MYQuest is developed by Ministry of Higher Education in 2010 to assess the quality of private colleges nationwide.
Higher Education Minister Datuk Seri Idris Jusoh said the increase is an indication that private colleges in the country is ahead to more growth comes 2018 onwards.
This shows the soaring of private colleges in Malaysia. We are in fact looking at more improved ratings in the future, he said.
Developed in 2010 by the Ministry of Higher Education, MyQuest aims at evaluating the quality of private colleges in Malaysia. The evaluation and rating system are conducted once in two years through three categories generating three different reports, which are on quality of the institution, strength of clusters as defined by National Education Code and international student services. Speaking at MyQuest Ratings Certificate 2016/2017 ceremony, Idris said the ceremony is crucial as it also acts as a benchmark for private colleges in the country.
It is a necessary procedure to ensure the private higher education in Malaysia is raised to competitive levels through continuous improvement and capacity building," he said.
In 2017, 336 out of 398 registered colleges participated in the first phase of the system measurement, recorded an increased participation of 25.8 per cent in comparison to the ratings in previous years. Of the total, 206 colleges (51.8 per cent) were qualified and audited in the second phase.
The five criteria that are evaluated in MyQuest are students (10 per cent), resources (30 per cent), quality management system (30 per cent), programme recognition (10 per cent) and graduate recognition (20 per cent).
The private colleges registered with the ministry under the Act 555 are the main participants of the MyQuest system. However, the college must meet two criteria to be eligible for the evaluation, that is completing the entries of all five evaluation criteria and at least have one cohort of students graduated from the college.
Idris added that given MyQuest is an online rating system, it could be done annually instead of bianually from next year onwards. The system can also be used as a guide for the public to choose private colleges and study programmes of quality. Congratulations to all 15 colleges which received the six-star ratings in the last MyQuest evaluation for 2016/2017!